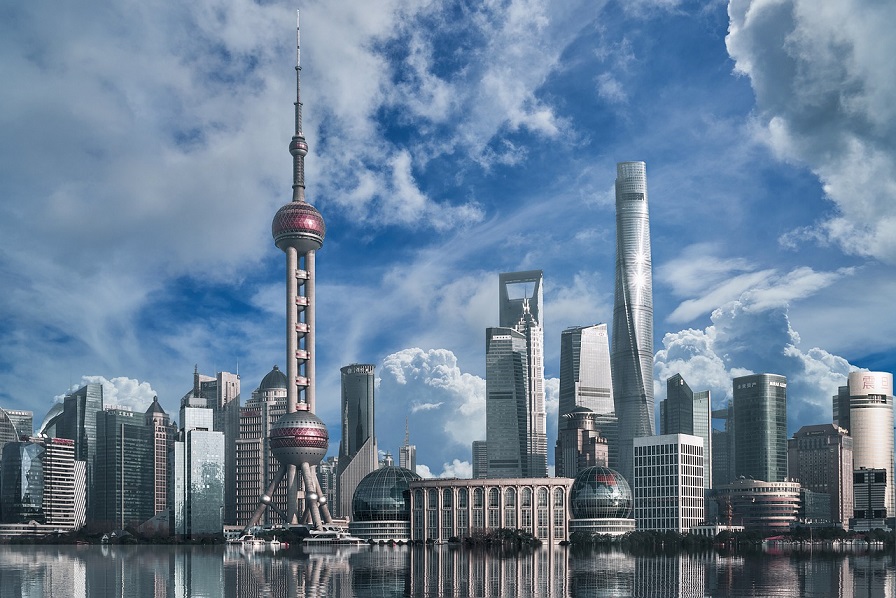 At a glance:
| | |
| --- | --- |
| Last date for Apply MBBS Admission |  10th August |
| Eligibility | 10+2 With 55 % in PCB |
| Minimum Course Fee  | 1,96,000 INR Per Year |
| Maximum Course Fee | 4,20,000 INR Per Year |
| NEET – UG Entrance Test | Yes , Compalsory |
| Cost of Accommodation | 28,000 – 49,000 INR Per Year |
| Duration of MBBS Course | 6 Year |
| Medium Of Teaching |  English |
| Affilation Of Medical Universities | MCI, WHO & UNESCO |
| Indian Food Availability | Yes |
For every medical student, the very first step after their 12th exams is to get an MBBS admission in China in the reputed university. In India, even thinking of getting admission in an MBBS degree is pain itself. Chances of government university admissions are less than 2%, whereas, in private universities, admission fees are very high that not every student can afford. So pursuing a medical degree abroad is the best choice available for medical aspirants . One such country is China, which offers a medical degree with many benefits of MBBS in China.China is a country which is considered as one of the most popular destinations for MBBS admission in China. MBBS in China provides English medium mbbs Course and World's best infrastructure for the students willing to study in the country. China could be considered as a most trustable an excellent destination for the medical students as it offers mbbs admission in china at the lowest cost and also has low cost living facilities for the international student. There are several Medical Universities in China for MBBS admission in China which provides Indian canteens, especially for the Indian students so that they can efficiently manage their livings for MBBS in China.China is the world's largest country in terms of population and the world's second-largest country in terms of economy. China is situated in East Asia, linked to borders of the other four countries named India, Burma, Nepal, and Bhutan.China's capital is Beijing. It's another city, Shanghai, the largest city in the state and also is the global financial center. China is one of the world's most influential countries as it has developed its nuclear weapons and also has the most massive army. 
Study MBBS In China: Benefits of 2023
       Features which make China best-suited option for the MBBS aspirants are as follows:
At the educational level, China has maintained a high international level. Each year thousands of students enroll themselves in an MBBS in China. Many universities provide high-quality education at low cost and best training experience MBBS admission in China.
 The medium of educating medical studied by the teachers is English, but students must know the local mandarin language for MBBS admission in China. Along with their MBBS admission in China, students also need to attend language classes for their convenience.
There are about 45 medical universities that are recognized by the Medical Council of India (MCI) for MBBS in China. These universities are run under the management of the Chinese Government.
 The duration of the MBBS in China program is of 6 years, including 5 years of classroom training in which students get all knowledge essential for becoming doctor plus hand-on experience. Last 6th year is of the internship program in hospitals wherein the students will practice their skills and get them enough exposure to dealing with the patients pursuing MBBS in China.
Under 45 medical university Provides english medium mbbs course for MBBS admission in China.
Chinese universities also provide scholarships to deserving students during MBBS admission in China. There are also full course scholarships available for intelligent students.
MBBS in china costs about 30-40 lacs, which includes study material, hostel charges, food and accommodation, and others. In comparison with other countries, this cost is much affordable.
MBBS in china For indian students is cheaper than other countries.so in term of students MBBS in China is better in practice in Hospitals.
Sports activities for students is best in Chinese university during MBBS in China. 
Students must apply by the June end to July month for MBBS admission in China. Classes are started by the first week of September for mbbs course.
Getting an MBBS in china opens many opportunities for the students. It becomes easy to apply in America for the MD degree. Entire fees paid during MBBS admission in China are paid off as stipend in America in the MD program.
MBBS in China is very much safe for international students. Degree holders from China can get their placements in any nation of the world with good package.
List of top 10 MCI Approved medical Universities in China:
| | | |
| --- | --- | --- |
| Name of University | Duration | Location |
| Jilin University | 6 Year | Changchun |
| Nanjing Medical University | 6 Year | Nanjing |
| Yangzhou University | 6 Year | Yangzhou |
| China Medical University | 6 Year | Taiwan |
| Southeast University | 6 Year | Nanjing |
| Xinjiang University | 6 Year | Xinjiang |
| Ningxia University | 6 Year | Yinchuan |
| XI'AN Jiaotong University | 6 Year | Shaanxi |
| Huazhong University | 6 Year | Hubei |
| Qiqihar Medical University | 6 Year | Jianhua |
MBBS admission in China: Eligibility Criteria 
Applying for the MBBS admission in China, one needs to get through the entrance test named SET(Standard Entrance Test) that is established by the medical universities itself. Academics marks in 12th standard in PCB (physics, chemistry, biology) are considered at the time of admissions.
NEET Qualified scorecard is a must for MBBS admission in China for Indian Students.
About 8000 Indians students are studying MBBS in China. Under 45 medical university in china is recognized by MCI for MBBS admission in China.
Lifestyle of an Indian student during MBBS in China:
Indian students always try to live a very simple life. But when they go for MBBS in China there are so many changes that they have to accept. If you are planning to go to China you must be aware of the aspects and changes that will come in your life. Here we are discussing it:
1. Additional expenses for fulfilling education needs:
The primary expense that will add on is the additional expense that you do to fulfill your education need. From notebooks to pens there will be a lot of things that you need to purchase to make things better for you. Sometimes it happened that students do not pay attention to the basic necessities and suffer from a lack of resources. But during MBBS in China, you are not supposed to do this because it can affect your studies.
2. Expenses at the hostel:
At the very first to understand the hostel is well equipped with all the amenities. But in case you want something to fulfill the basic needs you need to get it on your own. The hostel will take care of everything from having a shower to sleeping in the best place. But in case you need something to make things better for you then you have to invest the amount in it.
3. Expenses for exploring oneself:
When it is about maintaining a healthy lifestyle at the University there are so many students who invest a lot of money in exploring themselves. In that case, understand it is totally on you how much you are ready to pay for it. If you are ok with living a simple life there will be no need for you to pay a very high amount. But if you are someone who loves to have a lavish lifestyle then you obviously need to pay a very good amount for it.
Personal expenses of Indian students:
There is no doubt every student Has a particular lifestyle and to fulfill the same they are ready to make some personal expenses as well. When you are doing MBBS in China there is a possibility you may notice a certain height in the expenses and it usually happens due to the following expenses:
1. Expenses at hotels or restaurants:
If you are among those students who love to have a lavish lifestyle then do understand if you are visiting hotels and restaurants there will be an additional expense. All the hotels and restaurants have a different price card available and accordingly, you need to pay for their services. Although it can turn out to be very cheap for you but sometimes that can be problematic.
2. Expenses for traveling:
The University offering MBBS in China has arranged the conveyance facility for the students. But sometimes it happens that students are looking forward to exploring China and in that place, you need to pay for the bus or other private vehicles available. When you are considering these private vehicles there is a particular amount you need to pay. But do you understand if you have the student id card there is a possibility you may get a discount on it?
3. Expenses on clothes:
Some students have the habit to purchase clothes unnecessarily and that is the expense. As per the weather change if you get some clothes for you for that need to go pay a good amount for it. Although there are some markets available where you can get the clothes at a very reasonable price you can simply visit them and get them.
4. Expenses on fulfilling basics of regular days:
Last but not least understand there will be certain expenses you need to manage for fulfilling your regular days. From getting the basic necessity to having a shower to sleeping peacefully you need to spend money. The hostel or university will not be going to favor anything that is irrational.
Note:
It is totally on the student how much they are ready to spend. They can simply manage their expenses without thinking about them. Also, it is advisable that whenever you are managing expenses during MBBS in China think about it twice and then make it!
Fee Structure of Top Medical Universities in China (MCI  Approved) –
Jilin Medical University-
| | | | |
| --- | --- | --- | --- |
| Total Fee | Ranking | Study Medium | MCI Approved |
| 1,74.000 RMB | 310 | English | Yes |
China Medical University:
| | | | |
| --- | --- | --- | --- |
| Total Fee | Ranking | Study Medium | MCI Approved |
| 2,40,000 RMB | 204 | English | Yes |
Qingdao University:
| | | | |
| --- | --- | --- | --- |
| Total Fee | Ranking | Study Medium | MCI Approved |
| 1,80,000 RMB | 129 | English | Yes |
XI'AN Jiaotong University:
| | | | |
| --- | --- | --- | --- |
| Total Fee | Ranking | Study Medium | MCI Approved |
| 2,40,000 RMB | 14 | English | Yes |
Dalian Medical University:
| | | | |
| --- | --- | --- | --- |
| Total Fee | Ranking | Study Medium | MCI Approved |
| 2,70,000 RMB | 447 | English | Yes |
Zhejiang University:
| | | | |
| --- | --- | --- | --- |
| Total Fee | Ranking | Study Medium | MCI Approved |
| 2,56,800 RMB | 5 | English | Yes |
Zhengzhou University:
| | | | |
| --- | --- | --- | --- |
| Total Fee | Ranking | Study Medium | MCI Approved |
| 2,10,000 RMB | 50 | English | Yes |
Beihua University:
| | | | |
| --- | --- | --- | --- |
| Total Fee | Ranking | Study Medium | MCI Approved |
| 2,26,000 RMB | 453 | English | Yes |
Wenzhou Medical University:
| | | | |
| --- | --- | --- | --- |
| Total Fee | Ranking | Study Medium | MCI Approved |
| 1,80,000 RMB | 286 | English | Yes |
Hebei University:
| | | | |
| --- | --- | --- | --- |
| Total Fee | Ranking | Study Medium | MCI Approved |
| 1,80,000 RMB | 182 | English | Yes |
Note- Fees include (Course Fee+Hostel Fee)