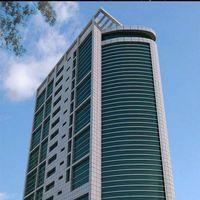 Dr. Sirajul Islam Medical College, Dhaka
Dr. Sirajul Islam Medical College, Dhaka, is one of the constituent colleges of the University of Dhaka. This institution boasts its academic supremacy in the scene of medical education. It was founded in the year 2011.
Medical education is beyond classrooms at Dr.  Sirajul Islam Medical College (SIMC) Dhaka. The well-equipped hospital and the rich laboratories provide students with ample chances to enhance their skills and knowledge.
Located in the capital city of Dhaka, the institution has been one of the top choices for students from outside Bangladesh. The icing on the cake is the recognition the college holds from different organizations from Bangladesh and abroad.The icing on the cake is that the college holds a number of recognitions from authorities in the country and abroad too.
Let's learn more about the fees, lodging, admission process, etc., at SIMC Dhaka.
Recognitions Granted to the College
As discussed earlier, SIMC boasts many recognitions. The list of the related organizations is as follows:
Bangladesh medical and dental council
University of Dhaka
Medical Council of India (MCI/ NMC)
Ministry of Health and Family Welfare (MHFW), Bangladesh
World Health Organisation (WHO)
Due to the recognition of international bodies, the degrees offered here are valid all around the world. This is also one of the many reasons Bangladesh is becoming the hub for medical education.
Faculties at Dr. Sirajul Islam Medical College
Here is the list of faculties at SIMC, Dhaka:
faculty of medicine
faculty of dentistry
faculty of gynecology
faculty of obstetrics
faculty of radiology
Rank of College
The college holds 7th rank in the national ranking in Bangladesh. The world ranking is still to be figured out.
Eligibility Criteria For MBBS from Dr. Sirajul Islam Medical College
Indian students need to fulfill the following measures to get admission to SIMS:
They must pass class 12 with at least 60% marks.
The major subjects in high school have to be Physics, Chemistry, and Biology.
A minimum of 17 years of age is required on the 31st of December in the year of admission.
The medical entrance exam, NEET, has to be cleared in the same year of admission.
Documents Required for Admission
At the time of admission, you must have the following documents ready. Check the list and prepare your file:
class 10th mark sheet and certificate
Class 12th mark sheet
Class 12th passing certificate
Migration certificate from a previous board or university
Transfer certificate from high school
Admission form from the university
University admission letter
Fee confirmation letter
12 photographs of student
Original passport of the candidate
Visa application form
Police clearance certificate
Sponsorship or affidavit
Demand Draft (DD) in favor of Bangladesh High Commission
Admission process at SIMC, Dhaka
Here is how you initiate and complete your admission process for a seat in DR. Sirajul Islam Medical College:
Step 1: go to the college website and download the admission form
Step 2: fill out the form and upload the required documents
Step 3: after filling out the form and documents successfully, get your admission letter from the university
Step 4: get your passport made and apply for your student visa
Step 5: pay the tuition fee for the first year
Step 6: get your tickets and set off to your dream medical college
Benefits of Joining Dr. Sirajul Islam Medical College
Sirajul Islam Medical College is Bangladesh's leading private medical college. This has been one of the top choices for overseas and native students. Benefits that make the college what it is are:
International recognitions that allow medicos to study here and practice anywhere.
World class academic resources that not only teach them medicine but also upskill them as great doctors.
Modern infrastructure that aligns with the daily needs of the students for MBBS in Bangladesh.
In-house practicals and training in a college hospital
Hostel and mess facilities to meet students' basic food and lodging needs.
The course design here is at par with the modern world.
The faculty members are highly qualified and experienced.
The campus is secure and CCTV-guarded.
You can pursue many internships and training during your course at SIMC.
The cost of doing an MBBS from Bangladesh is much less than the private medical colleges of many countries, including India.
Apart from the classroom, extra-curricular activities are held. These help in enhancing many skills in students.
Awareness programs and health camps help students experience real-life scenarios of the medical world.
Future doctors meet patients and learn to use their learned skills in real life.
The college does not take donations for admission.
Being India's neighboring country, Bangladesh is a good option for Indian students to study medicine abroad.
Students studying in SIMC Dhaka have the chance to intern in the top medical institutions and hospitals anywhere in the world.
in-depth practical teachings at SIMC Dhaka help students enhance their skills and gain expertise.
Medium of teaching at Dr. Sirajul Islam Medical College
English is the primary medium of teaching here.
Hostel Facilities at SIMC
Sirajul Islam Medical College provides separate hostel facilities for boys and girls.
The hostel campus is secure, and the setup is modern.
Modern facilities like Wi-Fi, etc., are available.
Mess is hygienic, and Indian and local food is available here.
The hostel is near the campus.
Tips for students to manage expenses in Bangladesh
Bangladesh is not a very expensive country from the perspective of Indian students. The cost of living here is nearly similar to that in India. You don't have to put in so much effort to manage expenses here. But of course, when you live alone, you must maintain a budget alone. And this might be tricky for the first-timers. Here are some simple tips that you can follow to manage your money and expenses during your MBBS journey:
Plan your budget for the month ahead.
Be realistic with your plan.
Use public transport, which saves you a lot.
Eat in the hostel mess, and avoid eating out frequently.
Seek guidance on finances from seniors if you need it.
Closing paragraph: join SIMC to get a degree with the experience for a lifetime
Bangladesh offers many notable colleges in the field of medical education. Dr. Sirajul Islam Medical College is one of the most looked-for med schools in the country. Not only local but overseas students are also attracted to this college to pursue their dream careers as doctors. The faculties and resources offered by SIMC are world-class.
Organizatons like BMDC, NMC, WHO, etc., recognize the college. This helps students from here to practice and do their further studies wherever they wish.
The college is not only committed to giving quality education to future doctors. It also plays its part well in improving society by ensuring better medical facilities for the community.
If you are interested in medicine as a career, consider Bangladesh a good educational destination.