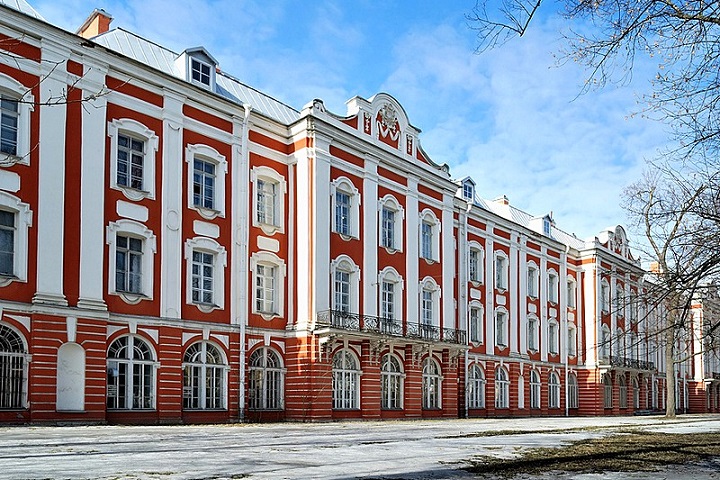 Saint Petersburg State University was established in 1724, and from that day of students have completed their MBBS in Russia from here. There are world-class faculties available and do not compromise with anything. In the present time as well, 32,400 students are studying here, and 13,000 administrative staff is there to help them.
The building of Saint Petersburg State University is also amazing. Modernization has equal to the campus in a manner that there will be nothing that can let anyone feel disappointed. They can step outside and explore the University and outside the city easily.
The discoveries and achievements by the university professors and graduates make a difference as compared to other universities in Russia. The history with international and Russian Science and technology is quite enhancing that a person can easily understand that they are among those who believe in prosperity along with perfection. In Physiology there are 9 Nobel Prize is given to this University along with Chemistry, Physics, economics, medicine, and literature and field medal. Moreover, the two presidents of the Russian Federation and six government leaders also graduated from this University.
Every year more than 3000 students come here for pursuing different courses, and every year the same ratio get passed out. All of them are happily settled and not feel like they have not become part of a first-class education.
Moreover, they have a partnership with 485 universities in 80 countries worldwide. One can easily conclude that they are an active member of international academic mobility programs as well. Every different year programs organized at the University, which let an individual explore their inner strength. Students will be able to become part of every program, and in case they won the program, they will be going to become part of some other activities as well.
There is no doubt in the fact that research facilities are also up to the mark. Every year students engage in research programs and come up with some additional resources which are quite unexpected to believe. But somewhere every time they show the engagement and let people feel delighted by it. The international student club is organized at the University in which all the students can become part of and discuss in case there is any problem arising to them. The authorities will be going to take care of it so that students will be able to feel comfortable, and there will be no problem with them in any case.

Duration of MBBS:
Students coming for MBBS in Russia at Saint Petersburg State University will be going to spent six years. Five-year program is for academic education, and one year program is for an internship.
Therefore one can easily conclude that it is a 5+1 criteria student will going to become a part of.

Saint Petersburg State University: Quick Highlights
| | |
| --- | --- |
| Established In | 1722 |
| University Type | Public |
| Location | Saint Petersburg, Russia |
| No.of Students | 32400 |
| Administrative staff | 13000 |
| NEET Entrance | Yes, It is compalsory |
| Eligibility of MBBS Admission | 55% in PCB of 12th |
| Cost of living | 250 USD Per month |
| Medium of Study | English |
| Admission Start From | 1st week of july |
| Recognized By | WHO, MCI & UNESCO |
| Official Website | https://english.spbu.ru/ |
Saint Petersburg State University: MBBS Fee Structure
| | |
| --- | --- |
| Particulars | Annual Fee |
| Tuition Fee | 5500 USD |
| Hostel Fee | 1500 USD |
| Visa extension & Insurance | 200 USD |
| Tota In USD | 7200 USD |
| Total In INR | 5,04,000 INR |
Top 11 Benefits of pursuing MBBS from Saint Petersburg State University:
Multiple benefits of pursuing MBBS in Russia from Saint Petersburg State University are available. Some of them are:-
Modernization is all around
Russia is considered to be one of the safest countries
Fees for Tuition and Accommodation is low
Only NEET-UG examination is required for admission
No ragging is allowed
Public transportation is available
Accommodation facility is well equipped
No compromise the security of a student
Extracurricular activities organized every year
Internship programs introduced by the University
The course will be completed along with internship
Saint Petersburg State University: Ranking
| | |
| --- | --- |
| Country Rank | World Rank |
| 3 | 430 |

Eligibility of MBBS In Saint Petersburg State University:
For admission at Saint Petersburg State University, the eligibility criterion required is as follows:
The age of a student must not be more than 25 years.
The age of a student must be more than 17 years.
A student must have secured 60% marks in 12th standard.
Subjects in 12th standard must be Physics, Biology, chemistry along with English
NEET UG examination of a student must be qualified
The student must not hold any criminal record in his academic studies
Recognition of Saint Petersburg State University:
Saint Petersburg State University is recognized by:
MCI
WHO
UNESCO

Documents required: For MBBS Admission
Documents required for MBBS in Russia at Saint Petersburg State University are:-
12th standard passing certificate
NEET UG examination qualified scorecard
12 passport size photograph
Passport
Birth Certificate
Migration certificate
Character certificate
Medical certificate
Saint Petersburg State University: Faculties
Faculty of psychology
Faculty of philosophy
Faculty of medicine
Faculty of dentistry
Faculty of Medical Technologies
Faculty of Pediatrics
Admission procedure For MBBS Course:
Admission procedure for MBBS in Russia at Saint Petersburg State University is as follows:
Scan all the necessary documents asked for admission.
Go to the official website of the University and look forward to the admission form, fill it and submit it.
Wait for 3-4 days. After verification offer letter will get generated.
After a generation of the offer letter, pay the fees.
After paying the fees, admission is confirmed.
Note: Saint Petersburg State University does not entertain fraud and unnecessary documents. Be aware that you are submitting all the necessary documents. In case any of the documents is to find out to be fraud or irrelevant, then there might be a chance offer letter will not get generated for MBBS in Russia.
Visa Details for Indian Students:
Saint Petersburg State University allows students to pursue MBBS in Russia when they have a visa available. Let's discuss the visa procedure in detail!
Documents required:-
When you are applying to this university to study MBBS in Russia, a visa is important. The documents required for it are as follows:
Passport-size photographs
Academic record
Original passport
Aadhar card
Birth certificate
Invitation letter
Offer letter
Bank statement with a minimum balance
HIV negative test results
Negative report on Covid-19
Health record
Original copies of documents are important. When you apply for MBBS in Russia at this university, make sure your original documents are available with you because they are required at the time of verification and after reaching Russia as well.
Steps to apply for a visa:
Some simple steps are there that you need to follow whenever you are applying for a visa to study MBBS in Russia. These are as follows:
At the very first scan, all the necessary documents are required to fill in the application form.
Visit the official website and look out for the visa application link.
After filling out the Visa form, upload all the documents and submit the form.
After the form submission, you need to wait for a few days until you receive the confirmation email.
After receiving the confirmation email, visit the regional office for the verification procedure. Within 10 to 15 days, the VISA will be delivered to your doorstep.
After getting a visa, you are all set to apply for MBBS in Russia.

After reaching Russia:
When you reach Russia, there will be a small verification procedure you need to go through. The Russian embassy and police are engaged in it. This verification will be done considering the reason for which you are visiting Russia. Also, make sure you have all the valid documents available. They will also verify the residence where you are saying so that there will be no problems for residential individuals.
Accommodation and mess facility:
Saint Petersburg State University is available with first-class accommodation and mess facilities. Hostels are separate for all the girls and boys, along with separate mess facilities.
Also, the rooms are well equipped and well ventilated. Neat and clean surroundings are there, and if a student is looking forward to stepping outside, they can go with the same as well. There is no need for them to stay in the room for a longer duration. Security is up to the mark, and they will not let a student face any difficulty. They keep an eye on every student so that there will be nothing that can create any hassle to them in any case. Wardens are available who will help you in adjusting to the surroundings.

How students can manage expense while pursuing MBBS in Russia from Saint Petersburg State University?
Being a successful medical student abroad can be expensive, and particularly so for those pursuing MBBS in Russia from Saint Petersburg State University. Aside from the cost of tuition fees, accommodation, and cost of living, medical students in Russia will also face added expenses specific to their medical studies. Managing and making the most of your money while studying is an essential part of succeeding as an international medical student. In doing so, you can make the most of your budget and make the most of your time abroad. Here, look at the specific ways to help student manage their expenses while pursuing MBBS in Russia from Saint Petersburg State University.
Tips to follow:
1. Research for affordable places for accommodation:
One of the biggest expenses for any student studying abroad is accommodation. Do your research and find out the most affordable places to stay near the university. This may include shared apartments, student dorms, or student hostels. Make sure to read reviews before booking to find out the most comfortable and secure places.
2. Live a frugal and healthy lifestyle:
With so many temptations around, it is easy to get carried away and overspend on things such as clothing, entertainment, and eating out. To avoid these impulse purchases, you can plan and budget your money accordingly. Cook your own meals and buy nutritious food, buy generic items that are just as good as branded products, and cut down on impulse purchases and eating out.
3. Utilize student discounts:
Many places offer student discounts and offers that can help you save money while indulging in entertainment and leisure activities. These offers and discounts are available for public transportation, movies, museums, dining, shopping, and more. Make sure to take advantage of these discounts.
4. Make wise financial decisions
While you can use your student loan to cover certain expenses, it is important to make wise decisions about how you spend your money. Create a budget that takes into account both your fixed expenses (such as tuition fees, housing) and variable expenses (such as food, entertainment). Make sure that you don't overspend and that you prioritize essential purchases to prevent any future debt.
5. Take up a part-time job:
One of the quickest ways to save a significant amount of money over a short period of time is to take up a part-time job online. This will help you engage in meaningful work and also improve your resume.
By incorporating these tips into your everyday life, you can manage your expenses while pursuing MBBS from Saint Petersburg State University in Russia.
About Saint Petersburg City:
Saint Petersburg is a Russian port city, and it is on the Baltic Sea. One of the safest cities in Russia is famous for its cultural Mecca, and also UNESCO protects the historical center of the city. A lot of things from this like galleries, museums, theatres, architectural museums, educational institutions, and so on are available that let a person explore History a lot.
Public transportation is also available for everyone who is coming here. And this is not at all an expensive city, so there is no need for a person to feel like they cannot adjust here.
If you wish to pursue MBBS in Russia from here and you are facing any trouble, then do let us know about it. We are here to help you and will also help you to get admission here easily. You need to be patient and rely on us for the future upcoming.