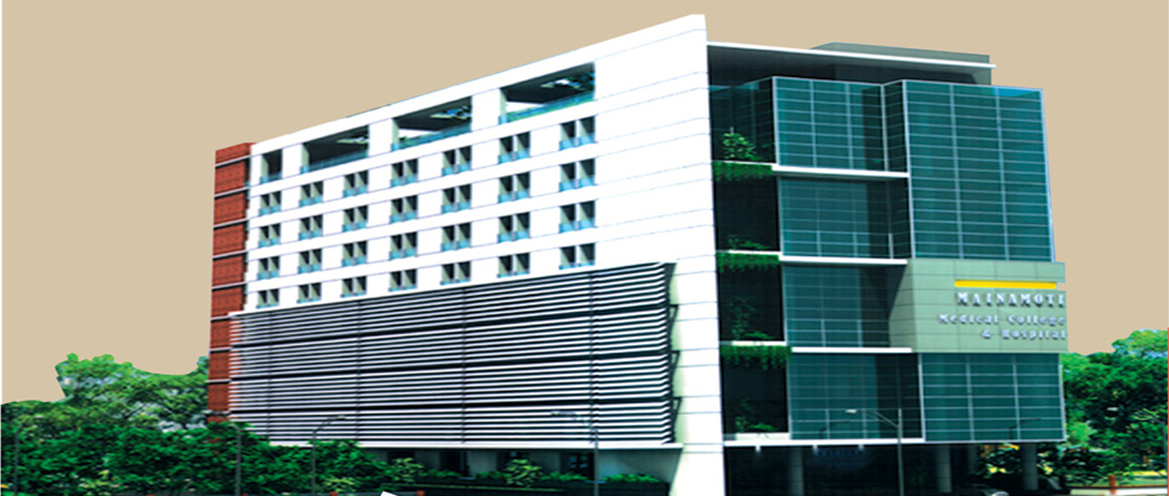 Mainamoti Medical College resides in the naturally beautiful town of Comilla, Bangladesh. This private medical college is one of the top institutions in Bangladesh. It was established in in the year 2011. The college is recognized by medical boards from Bangladesh and abroad. Regarding quality medical education on a budget, Mainamoti Medical College (MMC), Comilla, is one of the best examples in Bangladesh.
The infrastructure and the college's recognition make it a good option for medical students. Not only native students but students from abroad also pursue their MBBS from MMC, Comilla.
If you are from india and wish to get an MBBS degree from Bangladesh, consider this college as an option.
This article will talk about the facilities, knowledge, and experiences that this medical college has in store to offer. Let's investigate the details of Mainamoti Medical College, Comilla.
Recognitions and affiliations held by MMC, Comilla
This institute has the recognition of many bodies from the country and abroad. To list some, we can mention the following:
Bangladesh Medical and Dental Council (BMDC)
Rajshahi University, Bangladesh
Medical Council of India (MCI)
Institutions from a few other countries also recognize this Medical College.
Faculties at Mainamoti Medical College
The faculties at MMC Comilla are diverse, have a look:
Faculty of Medicine
Faculty of Surgery
Faculty of Physiology
Faculty of Community Medicine
Faculty of Gynaecology
Faculty of Pathology
Faculty of Microbiology
Faculty of Biochemistry
Faculty of Obstetrics
Faculty of Pharmacology
Faculty of Forensic Medicine
Rankings of Mainamoti Medical College, Comilla
MMC Comilla holds a good spot in national and world ranking:
National rank in Bangladesh- 52
Worldwide rank- 1718
Eligibility to fulfill for admission in MMC Comilla
Before moving ahead, make sure you are eligible to have a seat in this medical college. Test yourself here:
You should have passed class 12 from a recognized board or university.
You must have a minimum of 50% marks in high school in Physics, Chemistry, and Biology.
English has to be a subject in class 12
Students from India should be NEET-qualified in the same year of admission
You must be at least 17 years old on the 31st of December in the admission year.
Get Everything Ready: Documents Required for Admission
If you find yourself eligible for admission to MMC Comilla, ensure you have all the required papers. The following list shows all the required documents:
class 10th marksheet and passing certificate
class 12th marksheet
passing certificate of class 12th
migration certificate from the previous board/ university
transfer certificate (TC) from secondary school
NEET score card
The college's application form
admission invitation letter from the medical college
your original passport
recent photographs, minimum 12 in number
police clearance certificate
bank statement for the past six months
Demand Draft (DD) in favor of Bangladesh High Commission
The Admission Process at Mainamoti Medical College
Once you get your NEET cleared, collect all your required documents. Now follow the given steps to get admission to MMC Comilla:
Step 1- visit the college website and download the admission form
Step 2- fill out the admission form and submit it online
Step 3- along with the application form, submit the required documents
Step 4- get your admission letter from the university. This will be granted after you have filled the admission form successfully.
Step 5- get your passport
Step 6- apply for your student visa using your passport
Step 7- pay tuition fee for the first year
Step 8- pack your important documents given in the list above
Step 9– book your tickets and fly off to Bangladesh and join your campus
Advantages of Taking Admission to Mainamoti Medical College, Comilla
Mainamoti Medical College is a good option for medical students. The required marks for admission are slightly lower than a few medical colleges for MBBS in Bangladesh. This makes it a good option for many. The benefits of getting your MBBS from MMC Comilla are numerous. Check them out:
affordable fee structure
global recognition of college fetches bigger opportunities for candidates
rich resources enhance the skills and knowledge of medicos
the extracurricular activities held here focus on the all round development of med students
the MCI approval gives Indian students ease of returning back to India and practice without any hindrance
so many seminars and conclaves are held. these events help medicos gather experience and enhance their knowledge
health camps and awareness programs help students enhance their skill
real life situations from community reach out programs help students gather experience. This teaches them how to use their knowledge in the real world
practical teaching aids in-depth study
superior infrastructure for compatible learning
the college is in a neighboring country of India, which makes things familiar
the cost of living is low in Bangladesh
MMC provides hostel and mess facilities, relieving the accommodation stress of the students
Medium of Teaching
English is the primary medium of teaching and instruction at MMC. Since Indians study in English, language is not an issue, at least in the studies.
Hostel Facilities at MMC
MMC Comilla offers separate hostels for boys and girls
Secure and modern infrastructure of the hostel buildings
Hygienic mess with local and Indian food
Tips to manage finances during MBBS in Bangladesh
Talking from the view of Indian students, Bangladesh is not very expensive. The cost of living is fairly low there. For those first time staying out, finance management might be stressful. The following tips might help you keep track of your money while doing MBBS abroad.
keep an eye on your over-expenditure
do not eat outside more often
stay healthy; this will save you medical bills
access used resources as far as practicable. This comes reasonable
make and follow a monthly budget
use public transport as far as possible
Studying Medicine in Bangladesh
Bangladesh is emerging as an epicenter of medical education. Students from all around the world come here to study medicine and become doctors. Apart from government colleges, there are many private medical colleges in various cities of Bangladesh. Mainamoti Medical College is one of them.
The quality of education here is certified by renowned organizations. The recognitions held by MMC Comilla are global. This makes it easy for doctors to study here and practice anywhere worldwide.
The cost of studying and staying is reasonable compared to many countries, including India. All these facts sum up to make Bangladesh a good destination for medical education. Mainamoti Medical College is a beacon of light for those with a low score.