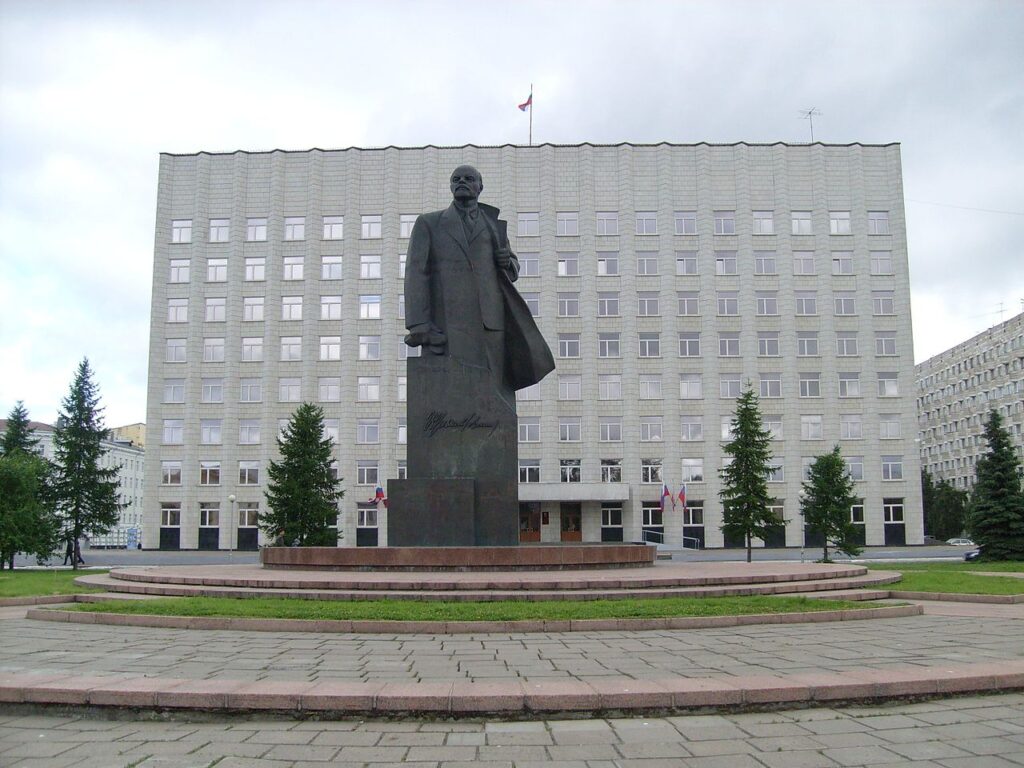 Northern State Medical University is one of the best known medical institutes in north Russia. To date, this university has trained over 23000 physicians. Northern State Medical University is present in Arkhangelsk in Russia. It is founded in 1936. This university is the oldest in the region. Northern State Medical Universityis well-recognized university approved by WHO. This university is associated with AMSE (Association of Medical Council of Europe). Presently, more than 11000 students are getting their education in the Northern State Medical University. Among them, 1300 are international students. It has a teaching faculty of 500 staff members. This university includes 55 departments, among them, 27 are clinical-based.
Highlights
Northern State Medical Universityoffers an MBBS in Russia degree at meager fees and with the best training exposure.
The duration of MBBS in Russiafrom this university is of 6 years. This period includes five years of classroom learning and one year of internship in renowned hospitals or health centers.
The students passed from this university can work on their respective fields in any part of the world.
Northern State Medical University has employed highly qualified and experienced staff. There are 226 academicians; they assist students in their education.
The university follows up to date curriculum. The university campus is equipped with modern facilities and technology.
The mode of providing education on the university campus is English. This makes the learning process easy for international students.
The university campus has an in-built sports stadium, theaters, and swimming pool.
The university often organizes many cultural events and functions; with these events, students get exposure to different cultures.
The cost of an MBBS in Russia degree is 24 lacs, hostel charges, study material, and other expenses are included in this amount.
MBBS in Russiais known for its low fee structure; other major countries like India, China, Ukraine, America, etc have a higher fee structure.
Universities in Russia have a first-class infrastructure, The laboratories of the universities are equipped with top standard equipment and modern facilities.
Northern State Medical University has three hostel buildings, a separate mess for Indian students, fully furnished room with attached washrooms.

Documents required:-
Documents required for MBBS Admission at this university are as follows:-
12th standard passing certificate
NEET UG examination qualified scorecard
10 passport size photograph
Character certificate
Medical certificate
Passport
Birth Certificate
Migration certificate
Eligibility criteria:-
The eligibility criteria for MBBS in Russia at this university are as follows:-
Age of a student must not be more than 25 years and less than 17 years.
NEET-UG examination of a student must be qualified
The student must not hold any criminal record in his academic studies
He must have secured 60% marks in 12th standard.
The student must opt for Subjects in 12th standard must be Physics, Biology, and chemistry along with English.
Admission Procedure:-
The admission procedure at this university admission is as follows:-
At the very first, a student is supposed to scan all the necessary documents required for admission.
Now visit the official website of the University and look forward to the admission form available right there.
Fill it and submit it.
Wait for 3-4 working days.
After verification, offer letter will get generated and sent to the registered email address.
After a generation of the offer letter, pay the fees.
After paying the fees, admission is confirmed.
After confirmation, apply for visa and then you are ready to fly for MBBS in Russia.
Northern State Medical University lets students complete MBBS when they have a Visa available. Let's discuss this important document in detail!
Documents required:
Documents required to apply for Visa for MBBS admission in Russia are as follows:-
Birth certificate
Passport size photograph
Original passport
Aadhar card
Caste certificate
Invitation letter
Offer letter
HIV negative report
Covid-19 negative report
Health record
Bank statement with a minimum balance
For all the candidates, it is important to get the original documents available. The original documents are important for Visa verification and other formalities. Make sure to have all of them aligned in a folder so that no document will be missed and the verification procedure will be seamless.
Steps to apply for Visa:
Some simple steps are there you need to follow Russian Visa. These are as follows:-
Scan all the necessary documents.
Look out for the application form and fill in all the details.
After filling out the application form, submit the form.
After the form submission, you need to look out for a confirmation email that you will receive within 15 days.
After receiving the confirmation email, visit the regional office and go through the verification procedure.
After going to the verification procedure, you can simply pack your bags get the Visa, and fly for MBBS in Russia.

After Reaching Russia:
If you want to study in Russia and pursue the MBBS in Russia course, you need to fulfill the admission requirements and get your documents verified. The verification requirements can vary from one school to another. So make sure to identify the specific need of your institute and follow them accordingly. The Russian Embassy and police will be a part of it, and they will do it in terms of residence and university in which you have taken the admission.

Northern State Medical University: Ranking
Northern State Medical University has got the rank 104 on the country level. At the world level, this university ranked in 4232. Moreover, it stands at the 1234 rank on the continental level. Due to its good ranking in the education sectors, it manages to attract students worldwide.
Northern State Medical University: Fee Structure 2023
Particulars
Year 1
Year 2
Year 3
Year 4
Year 5
Year 6
Tuition Fee
5600 USD
5600 USD
5600 USD
5600 USD
5600 USD
5600 USD
Hostel Fee
300 USD
300 USD
300 USD
300 USD
300 USD
300 USD
Total Fee in USD
5900 USD
5900 USD
5900 USD
5900 USD
5900 USD
5900 USD
Total Fees in INR
4,89,700 INR
4,89,700 INR
4,89,700 INR
4,89,700 INR
4,89,700 INR
4,89,700 INR
APPLY NOW
Northern State Medical University: Faculties
These faculties are:
Faculty of general medicine
Dental faculty, faculty of pediatrics
Social workers faculty
Faculty of medical prophylactics
Nursing faculty
Ecology faculty
Faculty of medical psychology
Pharmaceutical faculty
Faculty of postgraduate education,
Faculty of medical biology
Management institute
Faculty of adaptive physical culture
Among the faculty of general medicine is the oldest faculty.
Benefits of Doing MBBS:-
The education facilities available at Northern State Medical University are budget friendly. There will be no need for a student to have thought about their budget because they are providing scholarships and loan facility as well.
Educational standards settled by the University also to the mark and a student will be able to get idea about theory and practical both. There will be no need for them to compromise with practical or theory classes at all.
Student will be going to get the visa approval in a hassle-free Manna. There will be no need for them to visit here and there. For education purpose the visa approval is quite easier.
Transportation facilities:
Transportation facilities are also available for students so that they can easily Transport from Hostel to University and to other places easily. Moreover the public transportation is available at a reasonable price so there will be no need for them to worry about it as well.
There is no doubt in the fact that in Russia security is up to the mark and crime rate is almost negligible. In case there is any problem arising a student can report about it and authorities will be going to take immediate action. For the sake of security the university and hostel campus is equipped with CCTV camera to monitor the activities of student.
Scholarship program also organized at the University so that students will be able to participate in them and get the benefits. This helps them in completing their education without any hassle and financially as well.
Student Hostel Life:
From the past decade, many of the medical students consider abroad for their MBBS in Russia degree program. They not only get a good standard of education but also experience a good lifestyle there. MBBS in Russiais one the leading nation that is the best choice for students worldwide. The international students who pursue MBBS in Russia can either choose university hostels for their living, or they can take a room on rent. The hostels are very well equipped and furnished for the students. The students living in the hostel rooms are much aware of the university activities.
MBBS in Russia only requires the NEET exam with a qualifying percentile. The aspirants do not need to go through the entrance for several exams. If a student wants to pursue MBBS in Russia, then Northern State Medical University is the right choice.
How can students manage expenses during MBBS in Russia during stay at NSMU?
Studying MBBS in Russia can be a great opportunity for Indian students. Not only is the quality of medical education excellent in Russia, but the cost of living and studying is also very affordable compared to other developed countries. However, even though the cost of living in Russia is relatively low, students still need to be careful about their spending and budget their money wisely in order to make their MBBS journey a success. Here are 8 ways for students to manage their expenses during MBBS in Russia:
1. Stay in the university hostel:
One of the best ways to save money during MBBS in Russia is to stay in the university hostel. The hostel fees are very affordable and students can save a lot of money by living in the hostel as they will not have to pay for rent, utilities, and other expenses that come with staying in private accommodation.
2. Cook your own meals:
Another great way to save money is to cook your own meals. The cost of food in Russia is very reasonable and students can easily find all the necessary ingredients for cooking simple and healthy meals at the local supermarkets. Cooking your own meals will help you save a lot of money compared to eating out all the time.
3. Use public transportation:
Another great tip for saving money during MBBS in Russia is to use public transportation. The public transport system in Russia is very efficient and affordable, so make use of it as much as possible instead of taking taxis or using other private transportation options.
4. Limit your shopping:
It is very tempting to go on shopping sprees when you first arrive in Russia, but it is important to resist this temptation and limit your shopping to only what is absolutely necessary. There are many affordable shops and malls in Russia, so you will not have any trouble finding what you need without spending too much money.
5. Cut down on entertainment expenses:
Another way to save money during MBBS in Russia is to cut down on your entertainment expenses. There is no need to spend a lot of money on going out to clubs, bars, and restaurants every night. Instead, try to find cheaper ways to have fun such as going for walks in the park, exploring the city, and watching movies in your hostel room.
6. Use student discounts:
Many stores and businesses in Russia offer student discounts, so be sure to take advantage of these when you can. You can save a lot of money on meals, transportation, entertainment, and other expenses by using student discounts.
7. Find part-time work:
If you want to earn some extra money during MBBS in Russia, then you can look for part-time work. There are many opportunities for students to find part-time work, so you should not have any trouble finding a job that suits your skills and interests.
8. Save money on phone calls and internet:
Finally, you can save a lot of money on your phone calls and internet expenses by using VoIP (Voice over Internet Protocol) services. These services allow you to make calls and use the internet at a very affordable rate, so you can save a considerable amount of money if you use them wisely.
Following are the ways one can consider when it is about managing budget during MBBS in Russia.