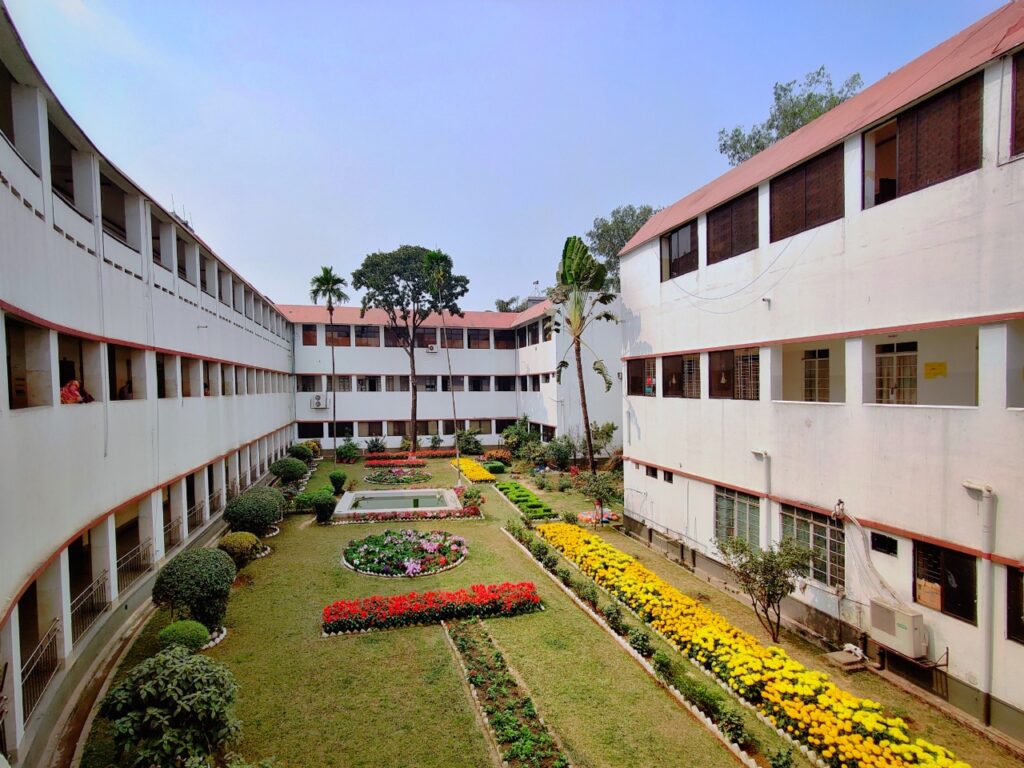 Holy Family Red Crescent Medical College is among the most prominent colleges in Bangladesh. This college has been in existence since 2000 under the ministry of health and family welfare with the Government of Bangladesh. This university every year gives numerous students as the best doctors in the world. The syllabus available here covers each and everything which a student needs to learn to be a successful doctor.
Because of the modernization and other amenities provided, this is one of the greatest institutions in the country. If you want to pursue your ambition of becoming a doctor, this university should be your first choice. You will be relieved to learn that things are going well for you and that you are on the correct track to becoming a doctor after enrolling at Holy Family Red Crescent Medical College.
When you are coming here, make sure you are checking everything in detail so that there will be no problem at all.
Holy Family Red Crescent Medical College: Recognition:
Holy Family Red Crescent Medical College is recognized by:
NMC
WHO
BMDC
MOHFW
University of Dhaka
Holy Family Red Crescent Medical College: Ranking
The ranking of Holy Family Red Crescent Medical College is as follows:-
Country ranking: 88th
World ranking: 6350th
Holy Family Red Crescent Medical College: Faculties
Faculties available at this university are as follows:-
Faculty Of Anatomy
Faculty Of Physiology
Faculty Of Biochemistry
Faculty Of Pharmacology And Therapeutics
Faculty Of Pathology
Faculty Of Microbiology
Benefits of studying at Holy Family Red Crescent Medical College:
The benefits of choosing MBBS in Bangladeshare as follows:-
Scholarship programs available
Modernization has equipped the campus
NEET UG examination is required only
Low fees for hostels and tuition
High-class security
Ragging free campus
The mode of teaching is English
Well-equipped classrooms and Research lab
Emergency services are also available
Top class faculties
Public transportation is available
Eligibility criteria
The eligibility criteria for MBBS in Bangladesh are as follows:-
In the 12th standard, a student must have secured more than 60% marks.
A student must hold good moral character.
NEET UG examination of a student must be qualified.
The age of a student must be more than 17 years and less than 25 years.
Subjects in 12th standard must be English, physics, chemistry and Biology.
Documents required:
The documents required for MBBS admission in Bangladesh are as follows:-
12th standard passing certificate
Passport
NEET UG examination qualified scorecard
Ten passport size photograph
Migration certificate
Transfer certificate
Character certificate
Birth certificate
Steps for Admission to Holy Family Red Crescent Medical College:
Steps to apply for admission in MBBS in Bangladesh are as follows:-
Visit the official website of the university and click on the application form link available.
It will redirect to the next page where asking for all the important documents, uploading all of them and filling all the details correctly.
Wait until you receive the confirmation email.
After receiving the invitation letter within a few days, you need to pay the fees, and after it, the offer letter will be received by the candidate.
After receiving the offer letter, you are all set to apply for further steps.
Visa procedure:
The Visa procedure is very important for candidates to know. Let's discuss the same in detail!
Documents for Visa:
When you are applying for a visa for MBBS in Bangladesh, get available with the following documents:-
Passport size photographs
Academic record
Original passport
Bank statement with a minimum balance
HIV negative report
Covid-19 negative report
Health record
Birth certificate
Invitation letter
Offer letter
For all the students out there, it is important that they maintain a file having all the original documents. The original documents will be helpful in the verification procedure and let a student have a hassle-free stay in Bangladesh. The original documents create a big role for verification procedure in Bangladesh.
Steps to apply for Visa:
There are a few fundamental measures to follow if you wish to apply for an MBBS visa in Bangladesh. Some of them are as follows: –
To begin, go to the official website and search for the visa link.
You'll notice on the visa link that certain specifications regarding the papers required for completing the application are supplied, and others verify all of them to confirm that you have all of the necessary documentation.
Complete the application form and send it together with all relevant documents and fees.
Wait for the email confirmation.
After receiving confirmation, you must proceed to the regional office for verification.
After the verification is finished within 15 days, you will receive your Visa and be able to continue your MBBS studies at Holy Family Red Crescent Medical College.
After reaching Bangladesh:
There will be a brief verification step to go through after you arrive in Bangladesh for your MBBS. The verification will take into account your current domicile as well as the university to which you have applied. Original documents are necessary for this operation. Make certain you have them all. The police and the Bangladeshi embassy will be involved in it, and it will be completed. The verification procedure will be ended if you do not have any original papers.
Duration of course:
MBBS in Bangladesh is a 5-year program. The five-year duration is divided into four phases. The exams will be taken by the university in a semester system. 8 semesters will be there, and it is accompanied by a one-year internship program, which is compulsory for every student.
Medium of teaching:
For students teaching MBBS in Bangladesh, English was chosen as the language of instruction. Students would not be needed to study any specific language in order to pursue an MBBS in Bangladesh.
Ragging free campus:
It is now a must to have a ragging-free campus. When you arrive in Bangladesh for your MBBS, you'll notice that there's no reading aloud, and if any student tries to manipulate or tease you for no reason, you may just denounce them to higher authorities. They will face serious punishment from higher authorities, including expulsion from the college. Such conduct will not be permitted at the Holy Family Red Crescent Medical College.
Hostel and mess facilities:
For all the students out there working for MBBS in Bangladesh is along with separate hostels, the food facilities are also separate by giving vegetarian and non-vegetarian sections in mind. Some students are there is pure vegetarian, and some are non-vegetarian accordingly, these things have been managed.
Also, the rooms allotted to students are well occupied with all the basic amenities. In the room, you will find out a well-furnished bed along with a table and chair and a cupboard where you can keep all your stuff easily. Lockers will also be given to students so that they can keep their stuff safely.
If you are planning to take admission in MBBS in Bangladesh, don't worry about anything. We are always helping students to get admission. At Admission Route, we will provide complete guidance considering it so that there will be no problem and you can take admission as soon as possible easily. If there is any second thought, you are having in your head to clear it in advance with us.