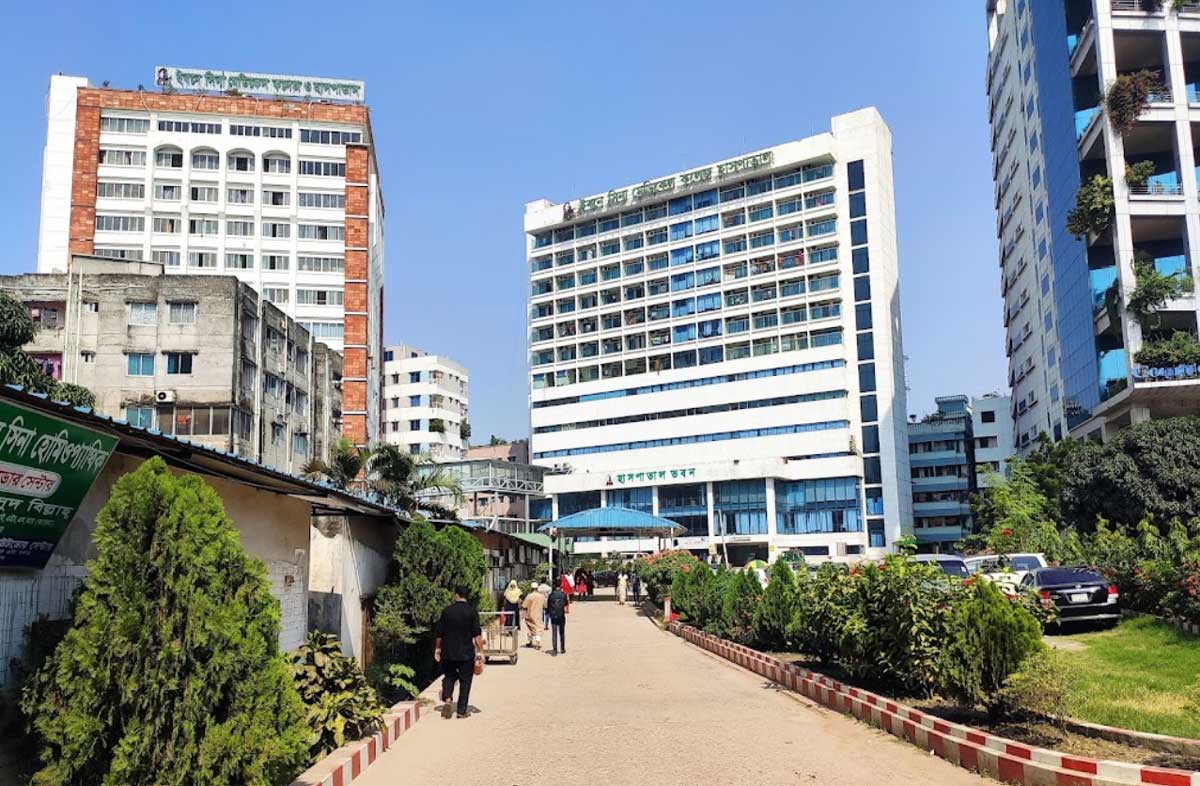 About College
IBN Sina Medical College (ISMC) is one of Dhaka, Bangladesh's oldest and most prestigious medical colleges. The college was founded in 2005 and is connected to Dhaka University.  ISMC is regarded as one of the best medical colleges in Bangladesh due to its dedication to providing exceptional medical education. It admitted 50 students in its first class. By 2022, around 986 students graduated from the college in 18 groups. Bangladesh Medical and Dental Council approved the college. This council works under the Health Ministry. It allows the college to join Dhaka University.
The college's directors and managers follow government rules for admission. They choose students based on their skills and knowledge. Ibn Sina's goal is to create great doctors. These doctors will have many job choices. The World Health Organization, National Medical Council, and Dhaka University approved the college.
Ibn Sina Medical College strives to provide its students with the best possible medical education. In addition, it promotes student attendance in regional, national, and international conferences and seminars. The university places a premium on research and development, as evidenced by the number of scholarly articles published in prestigious national and international journals.
Objectives
Train competent, knowledgeable doctors.
To incorporate them with moral principles.
To equip students with the knowledge and skills they need to tackle the complex healthcare issues of today by teaching them the most up-to-date biomedical sciences.
To cultivate highly effective, compassionate, and disciplined doctors who treat patients with empathy and professionalism.
To help people develop professionally and personally by exposing them to a wide range of information about the social and economic conditions of the country.
Motivate people of all socioeconomic, religious, and social backgrounds to cultivate fundamental human qualities, including compassion, empathy, and a strong sense of right and wrong.
Recognition of the College
The following bodies have accredited the college:
Bangladesh Medical & Dental Council (BMDC)
Ministry of Health and Family Welfare (Bangladesh)
National Medical Commission (NMC)
International Medical Education Directory (IMED)
World Directory of Medical School (WDOMS), affiliation with Dhaka University
Faculties at the College:
Clinical Faculty
Faculty of Medicine
Faculty of Psychiatry
Faculty of Physical Medicine
Faculty of Dermatology
Faculty of Paediatrics
Faculty of Cardiology
Faculty of Gynae & Obstetrics
Faculty of Surgery
Faculty of Orthopedics
Faculty of Transfusion Medicine
Faculty of Radiology and Imaging
Faculty of Anesthesiology
Faculty of Ear, Nose & Throat
Faculty of Ophthalmology
Faculty of Critical Care Medicine (CCM)
Faculty of Urology
Pre-Clinical Faculty
Faculty of Anatomy
Faculty of Physiology
Faculty of Biochemistry
Faculty of Community Medicine
Faculty of Forensic Medicine
Faculty of Pathology
Faculty of Microbiology
Faculty of Pharmacology
Rank of the College:
Asia ranking- 3,272
World ranking- 7,163
Eligibility criteria to take admission to IBN Sina Medical College:
In order to enrol in the MBBS programme at IBN Sina Medical College, you must first take and pass the NEET.
Ibn Sina Medical College requires all local and international applicants to take the Dhaka University Entrance Exam for MBBS in Bangladesh.
Possessing a high score on either the IELTS or TOEFL is required.
The applicant's age must fall between 17 and 25 as of the application deadline.
To apply for MBBS, the student must have passed a qualifying exam, such as a high school or advanced placement exam.
Class 10/SSC/'O' Levels cannot have been completed prior to 2017.
The student cannot have completed the 12th grade or HSC/"O" Levels prior to 2019.
Class 10th/SSC/'O' level or equivalent examination with a minimum 7 GPA in aggregate is required.
A combined 3.5 GPA in the SSC and HSC, or its equivalent, is required.
A grade point average of 3.5 or above is required in Biology at the 12th-grade level.
A student's grade point average is based on their top five subject marks from their SSC/O level test or equivalent.
Therefore, the 'O' level GPA is arrived at by dividing the total grades obtained in the top five subjects by the number of subjects attempted.
The highest three marks in Physics, Chemistry, and Biology from the HSC/'A level exams or any similar examination. These are used to determine the student's grade point average. That's why the 'A' level GPA is worked out as follows: Total marks in all top 3 subjects/3.
Documents required for admission to IBN Sina Medical College:
A valid passport (and a photocopy)
Forms for Grading (10+2)
Photographs and a Digital Signature
Letter of Recommendation from the College
Guardian's Letter
Valid Visa Status [primary and secondary]
The NMC's Migration Letter
Board Certification in Medicine
Recognised as Not Guilty Document
Certificate of Blood Type (Original and Copy)
Admission process at IBN Sina Medical College:
Although the minimum academic requirements are met, passing the entrance exam is the only way to get into MBBS at Ibn Sina Medical College. If you want to take the exam that the Directorate General of Health Services of Bangladesh (DGHS) administers annually in October, you should register for it as soon as possible.
Note: Direct admission will be preferred to Indian students who have passed the NEET.
Step 1: The first step is to have your secondary school diploma, high school certificate, and college entrance exam admittance letters authenticated by the Bangladesh High Commission in New Delhi. In September, submit your application on the college's website.
Step 2: Please submit the original and a copy of the attested documents to the university. The institution will confirm the student's acceptance to Ibn Sina Medical College via a letter after receiving the application.
Step 3: After getting the offer letter, you can submit your mark sheets and supporting documentation to the Bengal Deputy High Commission in Kolkata for DGHS clearance for a fee of $60. This would eliminate the requirement to apply for an Equivalency Certificate with the DGHS. After that, DGHS will issue the student an equivalency certificate valid in Bangladesh, and Ibn Sina Medical College will send the student an official letter of acceptance.
Step 4: The next step is to apply for a student visa and pay the first year's tuition to the university. Please have the following materials available while applying: Certificates, report cards, and admissions slips for Grades 10 and 12.
Admission letter with Certificate of Equivalence.
College tuition and fees TT copy.
Birth certificate
Two identical passport photos are required.
Original Passport
Step 5: You must register for classes at your university before the due date.
Benefits of taking admission in MBBS at IBN Sina Medical College, Dhaka:
The education at Ibn Sina Medical College is unmatched. Compared to other European and Western countries, the public education system here is far more advanced.
A hostel, mess hall, canteen, large library, practice and dissection laboratories, auditorium, sports complex, WIFI campus, etc. are just some of the luxuries that IBN Sina Medical College provides for its students while they are away from home.
The cost of an MBBS degree at Ibn Sina Medical College is lower than at several private Indian medical universities. Ibn Sina Medical College's MBBS degree costs an average of 30 lakhs of rupees.
Studying for one's MBBS at Ibn Sina Medical College implies gaining access to resources that some Indian medical colleges may not be able to match.
Medical students in Bangladesh have the opportunity to get international experience through participating in international conferences, seminars, and research initiatives.
Ibn Sina Medical College strives to produce competent medical professionals and compassionate human beings. Volunteering in relief and rescue operations during natural disasters, including earthquakes, tsunamis, cyclones, epidemics, and floods, are just a few examples of the many acts of kindness the institution encourages its students to engage in.
In order to provide students with the greatest possible education, the administration of this medical College, which is associated with Dhaka University, only hires the most qualified faculty members from across the world.
Students at Ibn Sina Medical College also benefit from excellent internship possibilities in the College's 350-bed hospital.
The campus and the resident halls are extremely secure with the student's best interests in mind, so parents can feel at ease sending their children, especially their daughters.
The campus and the resident halls are extremely secure with the student's best interests in mind, so parents can feel at ease sending their children, especially their daughters.
Excellent academic and practical knowledge is supplied to the students, preparing them for further study or professional work in any field, anywhere in the globe.
Medium of teaching at IBN Sina Medical College:
Ibn Sina Medical College teaches in English. This helps a lot with teaching students from other places. Students from here also benefit. In English, they can more easily talk to and learn from foreign friends and teachers.
Ibn Sina is the best for medical education and works with real patients. Only they use English for teaching. Because of this, students come from all over the world to go there.
Hostel facilities at IBN Sina Medical College:
Students seeking a medical education will find the IBN Sina Medical College Hostel Facilities to be both comfortable and convenient. The dormitories have all the conveniences necessary to make for a productive study environment:
Rooms are large and can accommodate single or multiple guests sharing a room.
For your safety, there are guards on duty and cameras monitoring the area at all times.
Wi-Fi, or wireless fidelity, is a technology that provides ultra-fast internet access for work and play.
The mess hall is kept clean and serves healthy food.
Public spaces where people can hang out and have fun together play board games or card games.
Services for doing laundry and cleaning the house are available here.
Isolated study halls to get some serious studying done.
On-site medical care is available.
Hostels are typically found in close proximity to the main campus.
Tips for students to manage expenses during MBBS in IBN Sina Medical College:
Make a monthly plan that includes expenses like groceries, gas, and textbooks.
Make your own food at the hostel to cut costs.
If you must purchase textbooks, consider buying used ones or going digital.
Instead of taking a cab, try taking public transportation.
Think about getting a part-time job to increase your monthly cash flow.
Scholarships and grants might help you pay for college.
Closing paragraph: denoting Reach Admission Route for MBBS Admission in IBN Sina Medical College!
Prospective medical students looking for an institution where they may learn and grow in a supportive setting will find IBN Sina Medical College an attractive option. The college's location in Bangladesh, its English-language curriculum, and its accreditation from the Bangladesh Medical & Dental Council (BMDC) make it an attractive option for students, especially from India. The college is well-suited to international applicants because of its low cost, excellent dining options, cutting-edge infrastructure, and cultural compatibility. Students interested in beginning this path are urged to do well on the NEET exam, verify their eligibility, and consider IBN Sina Medical College their first pick for a top-notch medical school.