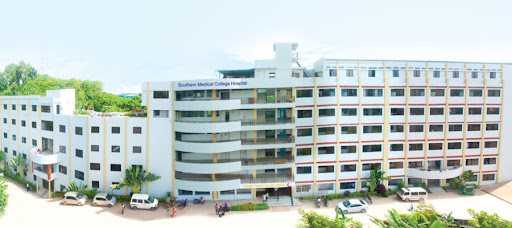 Bangladesh Medical College is one of the country's most prestigious institutions. It was founded in 1986 by the Bangladeshi government under the ministry of health and family welfare. This college is one of the greatest because of its upgraded infrastructure. If you want to pursue your ambition of becoming a doctor, this institution may assist you in doing so. You will be relieved to read that things are going well for you and that you are on the correct track to become a doctor after enrolling.
The finest thing is that this institution participates in a variety of extracurricular activities, allowing it to remain competitive throughout the year. Review your travel materials and bookings before going here to ensure a smooth stay.
Here, we'll go over all of the relevant details so that you may have an easy time selecting this college for admission.
Bangladesh Medical College: Recognition:
Bangladesh Medical College is recognized by:
NMC
WHO
BMDC
MOHFW
University of Dhaka.
Bangladesh Medical College: Ranking
The ranking of Bangladesh Medical College is as follows:-
Country ranking: 118th
World ranking: 7870
Bangladesh Medical College: Faculties
Faculties available at this university are as follows:-
Faculty Of Emergency medicine
Faculty Of Anesthesiology
Faculty Of Medicine
Faculty Of Surgery
Faculty Of Gynaecology
Faculty Of Obstetrics
Faculty of Pathology
Benefits of studying at Bangladesh Medical College:
The benefits of choosing MBBS in Bangladesh are as follows:-
Scholarship programs available
Modernization has equipped the campus
NEET UG examination is required only
The mode of teaching is English
Top class faculties
Low fees for hostels and tuition
High-class security
Ragging free campus
Public transportation is available
Well-equipped classrooms and Research lab
Emergency services are also available
Eligibility criteria:
The eligibility criteria for MBBS in Bangladesh are as follows:-
In the 12th standard, a student must have secured more than 60% marks.
A student must hold good moral character.
The age of a student must be more than 17 years and less than 25 years.
Subjects in 12th standard must be English, physics, chemistry and Biology.
NEET UG examination of a student must be qualified.
Documents required:
The documents required for MBBS admission in Bangladesh are as follows:-
12th standard passing certificate
Passport
Migration certificate
Transfer certificate
Character certificate
NEET UG examination qualified scorecard
Ten passport size photograph
Birth certificate
Steps for Admission in Bangladesh Medical College:
Steps to apply for admission in MBBS in Bangladesh are as follows:-
Visit the official website of the university and click on the application form link available.
It will redirect to the next page where asking for all the important documents, uploading all of them and filling all the details correctly.
Wait until you receive the confirmation email.
After receiving the invitation letter within a few days, you need to pay the fees, and after it, the offer letter will be received by the candidate.
After receiving the offer letter, you are all set to apply for further steps.
Visa procedure:
The Visa procedure is very important for candidates to know. Let's discuss the same in detail!
Documents for Visa:
When you are applying for a visa for MBBS in Bangladesh, get available with the following documents:-
Passport size photographs
Academic record
Original passport
Birth certificate
Invitation letter
Offer letter
Bank statement with a minimum balance
HIV negative report
Covid-19 negative report
Health record
For all the students out there, it is important to understand that original documents are really very important. If original documents are not there, then chances are there the application for Visa may get cancelled.
Steps to apply for Visa:
You must follow a few simple procedures in order to apply for an MBBS visa in Bangladesh. Listed below are a handful of them: –
First, go to the official website and seek the visa application page.
You'll note that certain criteria of the paperwork needed to complete the application are supplied on the visa website, while others verify that you have all of the necessary documentation.
Complete the application form and send it together with all relevant documents and fees.
Wait for the email confirmation.
After receiving confirmation, you must proceed to the regional office for verification.
If the verification is completed within 15 days, you will receive your Visa and be able to continue your MBBS studies at Bangladesh Medical College.
After reaching Bangladesh:
After you arrive in Bangladesh for your MBBS, you will have to go through a quick verification process. Your present residence, as well as the university to which you have applied, will be considered throughout the verification process. This process necessitates the use of original papers. Make sure you have all of them. It will be done with the help of the police and the Bangladeshi embassy. If you do not have any original documents, the verification process will be terminated.
Duration of course:
MBBS in Bangladesh is a 5-year program. The five-year duration is divided into four phases. The exams will be taken by the university in a semester system. 8 semesters will be there, and it is accompanied by a one-year internship program, which is compulsory for every student.
Medium of teaching:
English is the language of instruction for students teaching MBBS in Bangladesh. There is no specific requirement to learn a language. Students need to have knowledge for the same.
Ragging free campus:
It is now a must to have a ragging-free campus. When you arrive in Bangladesh for your MBBS, you'll see that there is no reading aloud, and if any student tries to manipulate or tease you for no reason, you may just denounce them to higher authorities. They will be harshly punished by higher authorities, possibly expulsion from the college. Such behaviour is not accepted at the Bangladesh Medical College.
Hostel and mess facilities:
Hostel facilities are at their best when students are planning to come for MBBS in Bangladesh at this university. A separate hostel is available for all the girls and boys so that they can adjust and there will be no problem at all. Also, talking about the food options vegetarian and non-vegetarian, both of them are available so that students can have a proper meal without compromising with their taste.
If you are ill or there is a need to get any specific food item, you can tell the message people about it, and they will provide you with the same.
Don't worry if you are planning to go to this university for MBBS in Bangladesh, come to us immediately. We will help you to know about each and every factor in detail, considering them so that you can have a hassle-free stay there and no problem will arise at all.